SCU Lismore Campus –
P Block Extension
Overview
Winner of the 2010 MBA of NSW – Best Education Building $3m-5m and Best Use of Steel.
The function of this building is for the teaching of sports medicine.
This building is set in the heart of Southern Cross University. A challenge for this project was to keep all the surrounding buildings fully functional while providing new services such as electrical, water and sewer. Also during the construction phase noise had to be kept to a minimum.
A major portion of the works was providing new formal carparking and upgrading existing services.
The new building is a learning facility and contains an elaborate lecture theatre with curved seating, acoustic wave bar in the ceiling, acoustic tiles and carpet to the walls and carpet to the floor to maximise the sound system installed.
There are several consulting/teachers rooms, a cardio clinic, diagnostic clinic, resistance clinic, dispensary, female/male toilets and change room facilities.
There is a mixture of carpet and vinyl on the floors, plasterboard walls and ceilings.
The building is mechanically ventilated throughout and has security access systems in place.
The building exterior is metal cladding to the roof, and a mixture of brick, metal cladding and pre coloured fibre cement panels to the walls.
Landscaping to the exterior included decorative paving with mass planted gardens.
Bennett Constructions received recognition for this project being the Winner of the 2010 Master Builders Association of NSW Regional Building Awards – Northern Regions – Best Education Building $3m-5m and Best Use of Steel.
Client
Southern Cross University
Address
Military Rd, East Lismore NSW 2480
Sector/s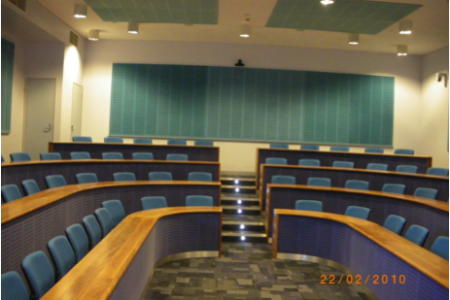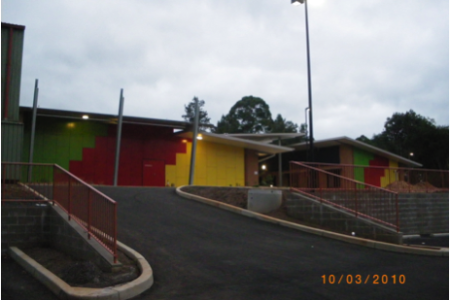 Contact Bennett today.
Choosing Bennett for your project places it in the skilled hands of our experienced management team backed by decades of retained industry knowledge.