North Coast
Primary Health Network
First of three
office fit-outs
The project was an office refurbishment carried out for North Coast Primary Health Network situated on the first floor in Conway Plaza, Conway Street in Lismore. North Coast PHN commenced the process of redesigning all of their office spaces across the region from Tweed Heads to Port Macquarie and the Lismore offices was the first of these office fit-outs.
The scope from North Coast PHN was to provide an inviting, easily recognisable, hospitable location and comfortable workplace for staff and visitors. The design seeks to depart from the cold and clinical feel of traditional office workspaces and replaces with a "happy, healthy and relaxed" sense together with a warm and more domestic feel.
Client
North Coast Primary Health Network
Address
10/21 Conway Street
Sector/s
Award Winning
MBA NSW
Regional Awards
This project won an MBA Excellence award at the MBA Northern Regions Excellence in Building Awards for Commercial Projects Under $500,000.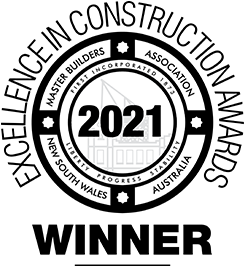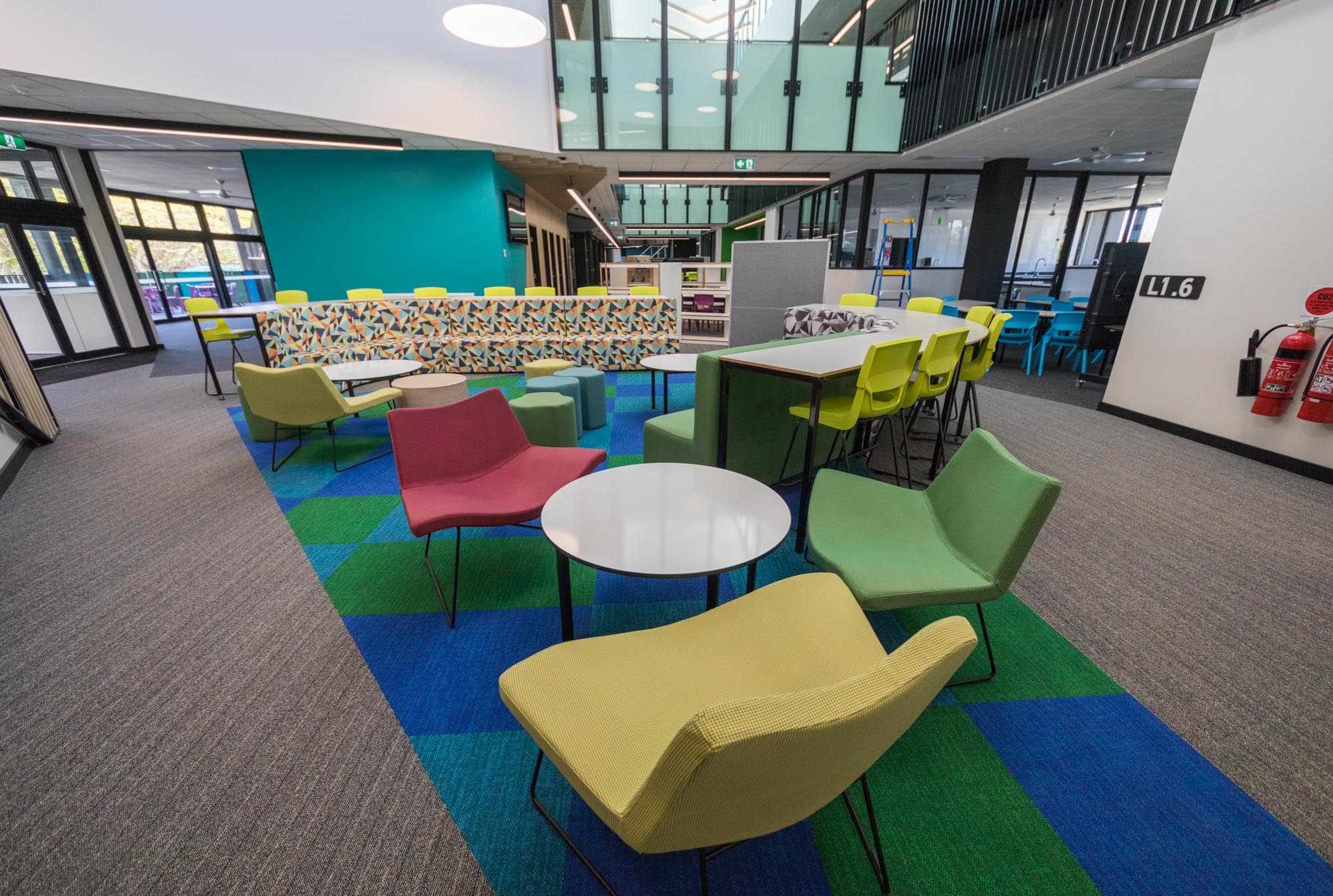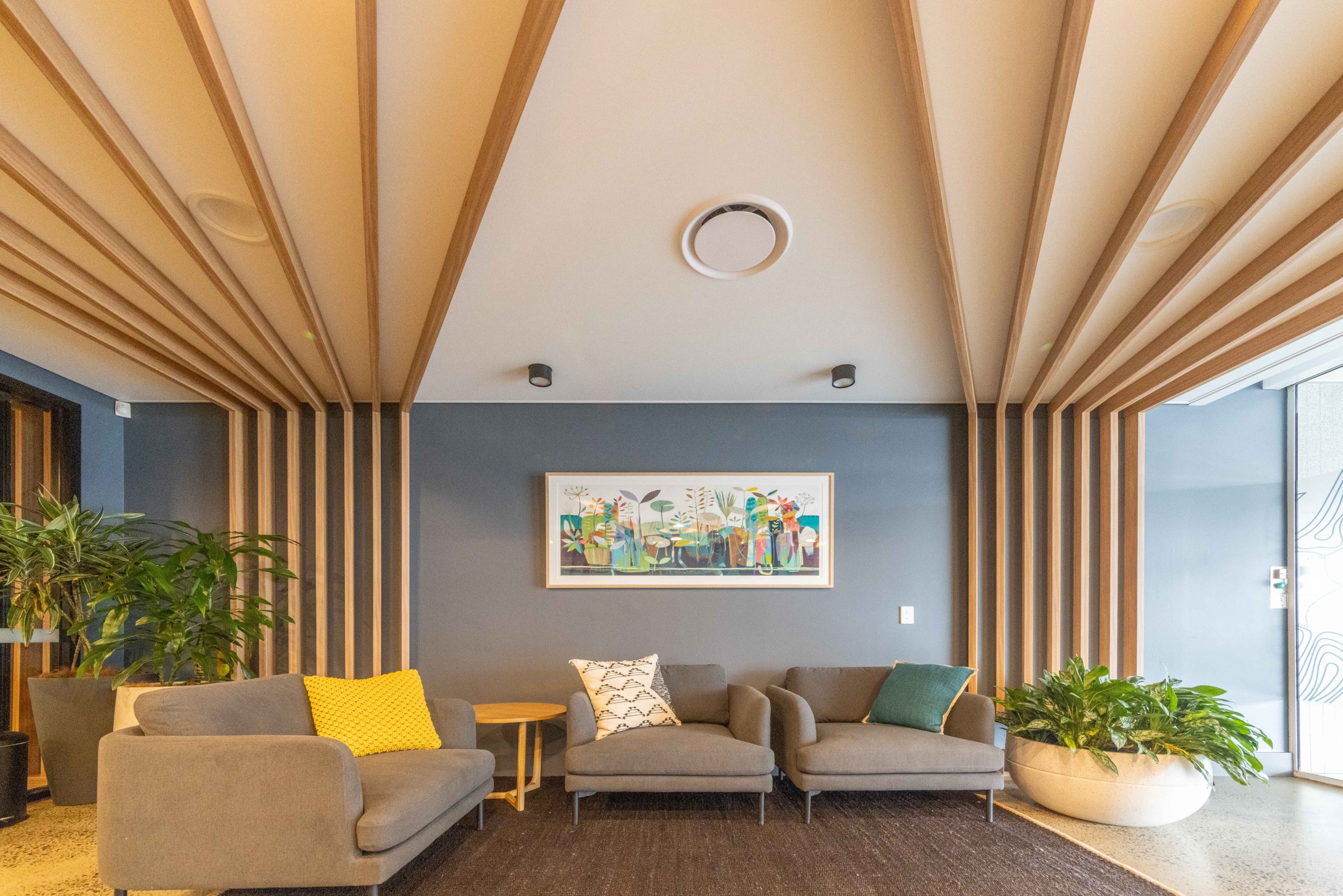 Highlights
Challenging fit-out
The NCPHN office fit-out was challenging because of the specific architectural requirements including the intricate feature battens.
A light density perfinished fibreboard engineered product called steccawood was used in lieu of the specified western red cedar, this was a more environmentally sustainable choice and made it ideal for keeping the weight on a suspended ceiling to a minimum without comprising the desired effect.
It took skill and forward thinking to set out the ceiling grid initially prior to install. Extra supports were installed prior to sheeting then the entire feature was set out again for install to begin. So much time was spent cutting and fitting to the ever-changing compound angles, mitres and connections.