baptistcare
affordable living
Overview
Social & affordable housing
The 35 unit social and affordable housing development is a part of the NSW State Government SAFH1 and was delivered in partnership with BaptistCare and Lendlease. This program is a $7billion initiative established to enable housing for the community that would otherwise not be able to afford a home.
The Contract was Design and Construct that presented many challenges. The design theories needed to facilitate the ''Silver Living'' standard that offered adaptability and accessibility to all members of the community.
This required close and detailed collaboration with all the stakeholders including NGOs, FACs, BaptistCare, NCIS and NSW State Government.
Address
26 Gibbs Street, Lismore NSW 2480
Sector/s
Contract
Design and Construct
Awards
An award
winning project
This project received a Master Builder Australia Excellence in Construction award for Best Commercial Project – Aged Care & Independent Living Buildings Under $10 million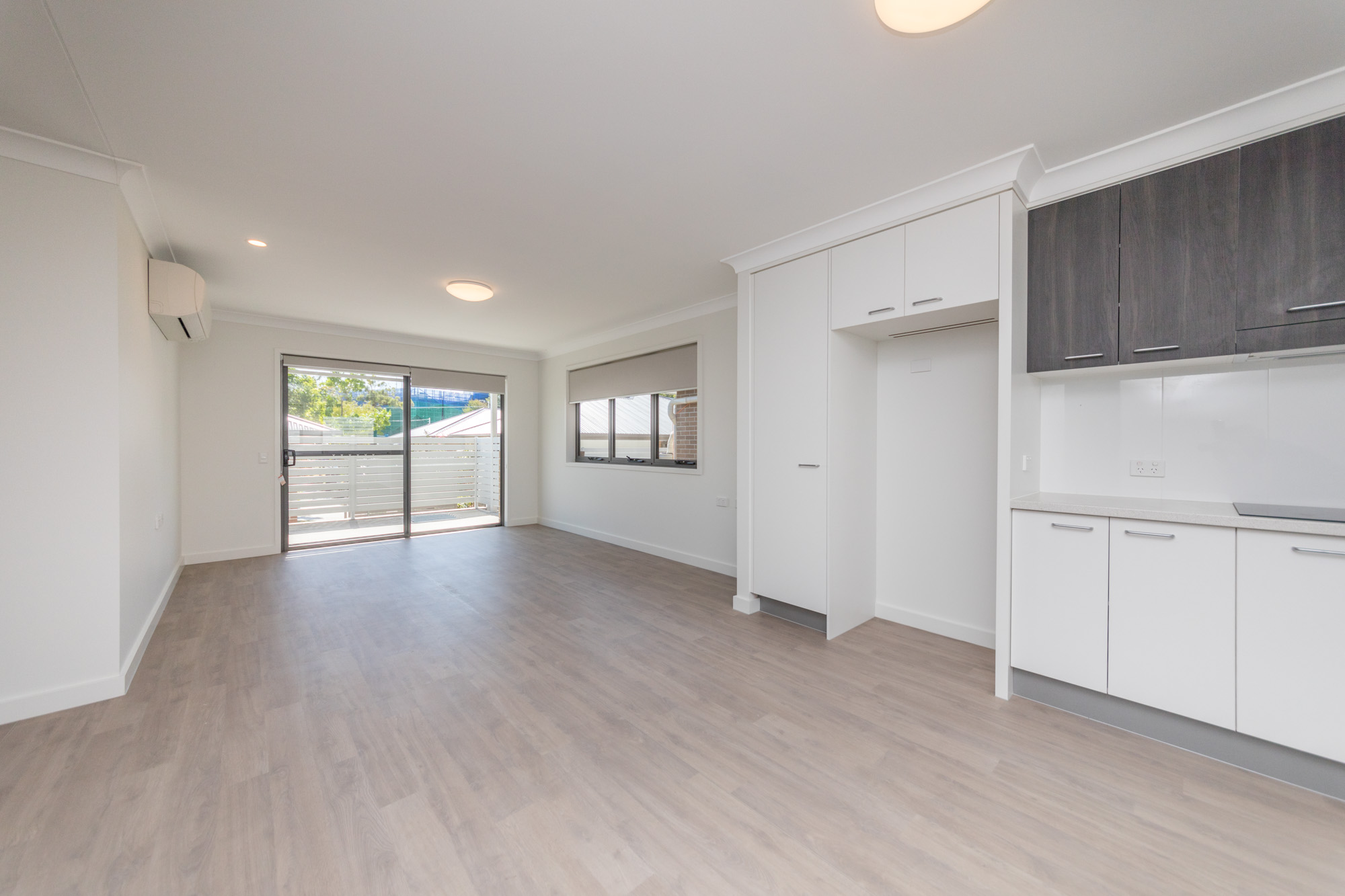 Highlights
Highly restrictive
site space & access
With seven separate structures and 35 units crammed into the limited space available, access and space was very restricted. This was managed by targeted and highly detail construction programming, scheduling and sequencing to ensure that the required space was available to access buildings to complete required tasks ensuring that following construction did not prohibit access to the site and reduce productivity.
Contact Bennett today.
Choosing Bennett for your project places it in the skilled hands of our experienced management team backed by decades of retained industry knowledge.