Grafton High School
Science Laboratories & Classrooms
Overview
Upgrade and refurbishment
Having established a successful partnership over numerous projects with NSW Public Works we were asked to carry out the works at Grafton High School to build for their expansion.
Our scope of works included:
New Science Block
New Science Laboratories
New three (3) storey classroom blocks
Linkways
Walkways and covered walkways
Civilworks
Landscaping
Address
97 Mary St, Grafton NSW 2460
Sector/s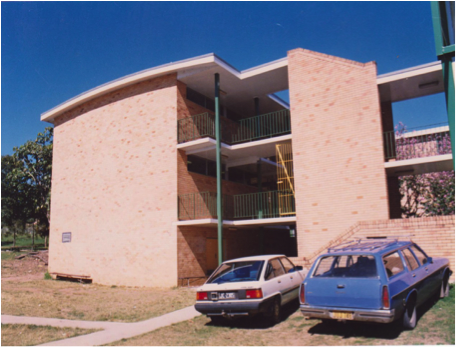 Highlights
Maximising natural conditions
The construction methodology for the Science and Laboratory Blocks were almost monolithic. This dramatic design was incorporated to maintain constant temperatures throughout the buildings. This creates the right environment for scientific experimentation.
The classroom blocks were orientated to maximize the natural conditions. Window and external treatments were applied to assist with this. The landscaping was considered as a significant component to further control the schooling environment.
These facilities remain in good condition and are well used.
Contact Bennett today.
Choosing Bennett for your project places it in the skilled hands of our experienced management team backed by decades of retained industry knowledge.