Conway Plaza &
Conway Court, Lismore
Overview
Commercial & Retail Development
Conway Plaza was a three (3) level concrete office and commercial building.
Level 1 – shops, underground parking
Level 2 – Bank offices, Australia Post and commercial office areas
Level 3 – Australia Post Administration office, general office areas
Conway Court is a three (3) level commercial development including;
Basement Carpark
Ground floor retail
Commercial Office space
Client
Techne Development Pty Ltd
Address
Conway St, Lismore NSW 2480
Sector/s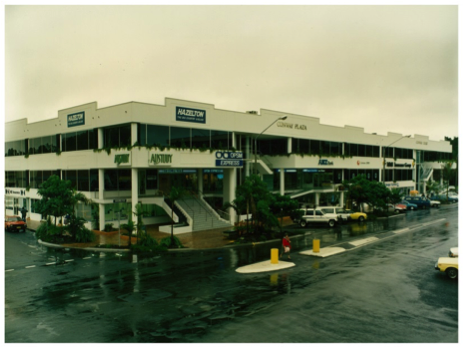 Highlights
A hub of activity
The ground conditions for the basement carparks were our most difficult component. We were building in black 'pug'. Machines were sinking, and any rain turned the site into a mud pit. We even had a steelfixer sinking in the mud one day and we had to pull him out using a crane.
Getting bearing for the building to sit on was our most critical task. Several design options were considered, and in the end there was a blend of pad footings and piers.
These buildings house many key businesses and government entities in the CBD, and as a consequence the area has become a hub of activity.
Contact Bennett today.
Choosing Bennett for your project places it in the skilled hands of our experienced management team backed by decades of retained industry knowledge.