Shearwater Early
Childhood Centre
Overview
Open plan
learning
The project is situated in the rural setting of Mullumbimby and comprises a new build Kindergarten and Pre-school and an element of civil drainage and carpark works.
The intent of the design was to maximise open plan learning, views to surrounding mountains and the use of natural construction materials. A strong case for sustainable, energy efficient design was incorporated as a long term 'value-add' exercise by procuring local materials, featuring extended eaves, high ceilings with louvered windows and light weight cladding/insulation suitable for the immediate climate.
Client
Shearwater Steiner
Address
349 Left Bank Rd, Mullumbimby NSW 2482
Sector/s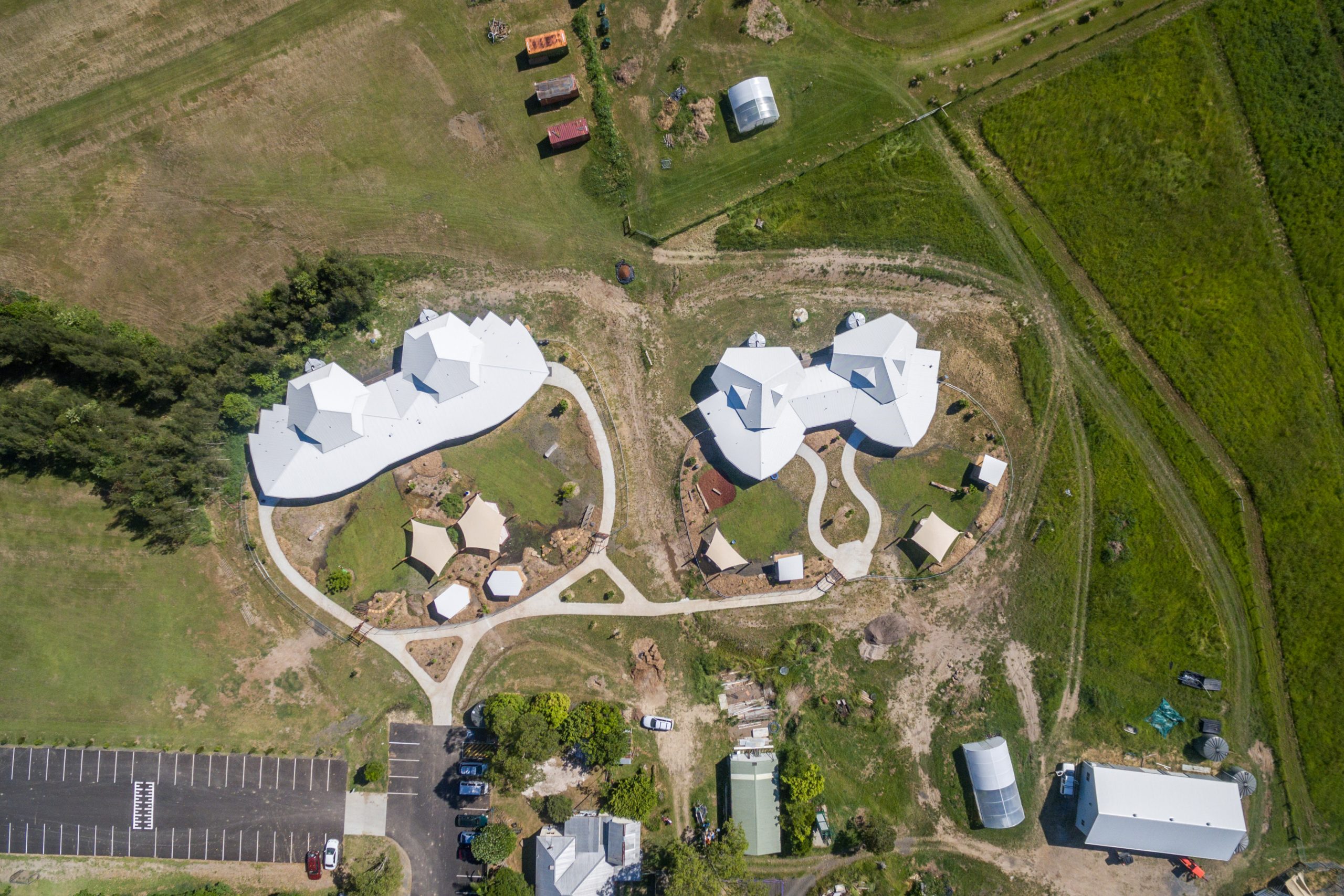 Highlights
Manta ray shape roof feature
Strong elements to both buildings were a 'flowing' roof line to depict the wings of a Manta Ray (local to the Byron shire). Skilled local carpentry contractors were able to combine the use of structural steel and exposed native hardwoods to frame the roof line with seamless detailing. Hardwood window and door joinery, feature timber panelling and solid timber flooring added to the robust and natural look of both buildings.
Contact Bennett today.
Choosing Bennett for your project places it in the skilled hands of our experienced management team backed by decades of retained industry knowledge.