emmanuel anglican
junior school
Overview
Junior school
extension
The client requirements were to build an extension to the Junior School and upgrade the carpark to provide parking for the additional teachers and a drop off facility to enable a smooth transition for students, parents and teachers.
The building is a multi-purpose building consisting of 6 multi-functional classrooms, alternative learning spaces, creative learning space, amenities, teachers area and large balconies which connect to other areas of the college. An upgrade and extension of the existing carpark.
The existing courts were also covered providing a multi-purpose all weather area for assemblies and other activities.
Client
Emmanuel Anglican College
Address
62 Horizon Dr, Ballina NSW 2478
Sector/s
Highlights
A multi-award
winning project
This project received a Master Builder Australia Excellence in Construction award for Best Commercial Project – Education Buildings Under $4 million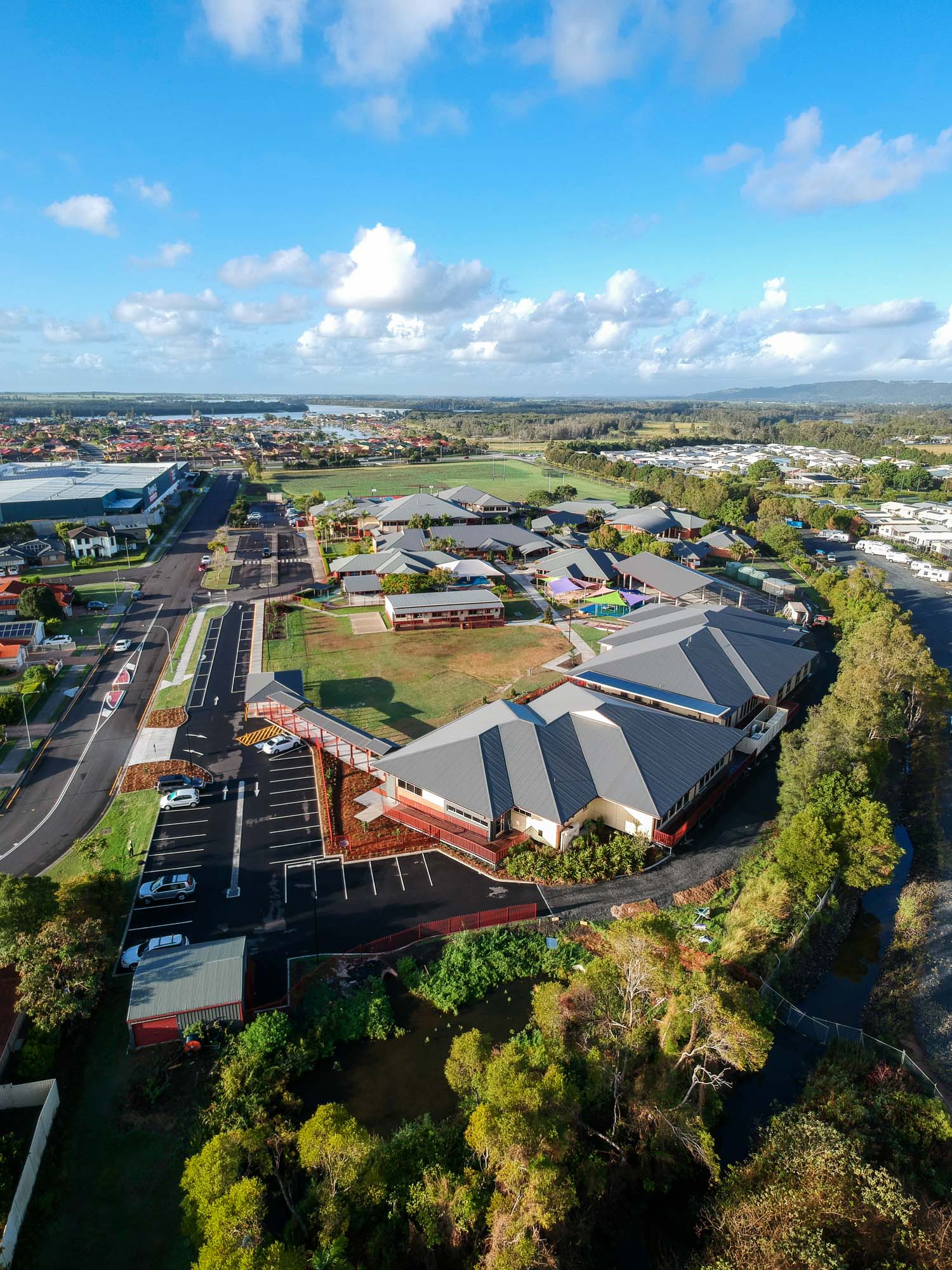 Highlights
Innovation and
approach
Due to the location of the site the existing ground is on a flood plain. The area is also renewed for having difficulty finding good bearing capacities and or rock. Taking this into consideration, the building was constructed on a raft engineer fill that had been in place over the last 12 months. Settlement of the building has been estimated to be 400mm over a 10 year period which was needed to be taking into consideration when joining into the existing buildings.
Due to the location of the works being in and around existing learning and play areas and affecting daily routine for student, teacher and parents. To construct the project safely and minimise delays and disruptions, Bennett segregated the northern end of the project with temporary fencing, providing access, away from the high volume play and learning areas.
Internal finishes are modern and allow the students to be challenged and encourages creative learning through bright colours, open areas and modern fixtures and fittings. Operable glass wall units allow quiet areas, light to be shared in the large cenre corridor or a junior school assembly area for onwards on performance when the walls are faded away into their storage areas.
Contact Bennett today.
Choosing Bennett for your project places it in the skilled hands of our experienced management team backed by decades of retained industry knowledge.