Overview
Creating teaching spaces
for 650 students
The upgrade of Byron Bay Public School delivered 10 new permanent teaching spaces in a two storey building and created a total of 28 teaching spaces for 650 students. The design also included the re-turfing of the existing sports field and the conversation of an old car park into an external landscaped learning area.
Client
Department of Education
Address
17 Kingsley St, Byron Bay NSW 2481
Sector/s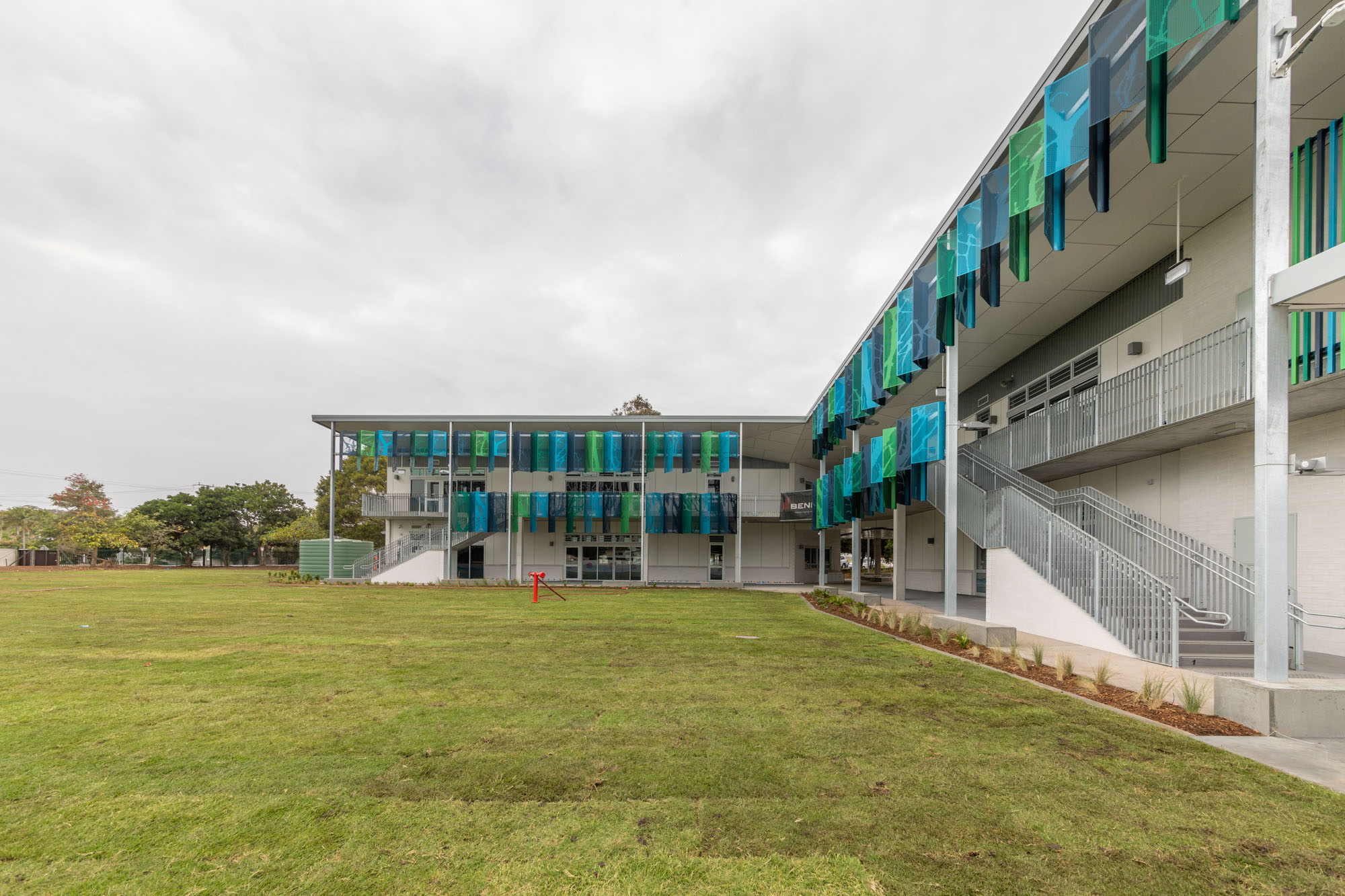 Highlights
Two storey
education build
The Byron Bay Public School included 3 major milestones. The first was to deliver the two-storey education facility using a typical construction method including, earthworks, slab on ground, suspended slab, structural steel framework, external cladding and a myriad of internal/external finishes; including the featured perforated aluminium sunshades, the external soffit constructed to match the coastline of Cape Byron, and the white honed brickwork.
Midway through the project, Bennett was asked to refurbish the existing sports oval which included amelioration of the existing topsoil, a new drainage and irrigation system, and new turf. This was completed during the demolition of an existing modular building that was no longer required.
Contact Bennett today.
Choosing Bennett for your project places it in the skilled hands of our experienced management team backed by decades of retained industry knowledge.