Ballina Coast
High School
Overview
Featuring the
latest technology
The consolidated high school features the latest technology and innovative classroom design to ensure students are learning in the best possible environments. Built with flexible learning spaces so students can work on group and individual projects that require research, problem solving and critical thinking.
Client
Department of Education
Address
Cherry Street, Ballina
Sector/s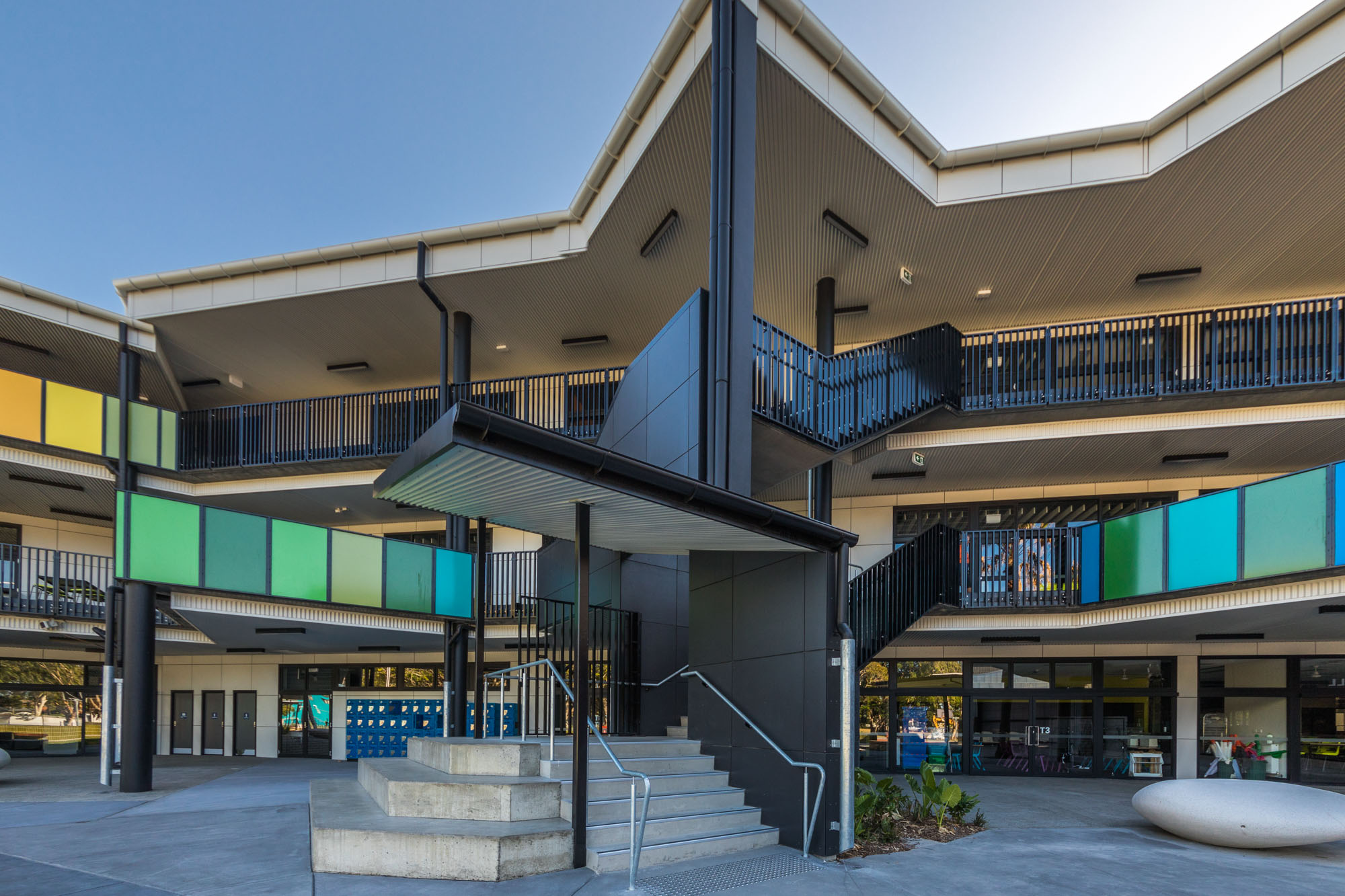 Highlights
Dynamic learning
area
The school facilities are organised over three levels, creating a dynamic learning environment within the building that encourages collaboration between learning stages and faculties due to their close proximity within the one building. The ground level contains a full sized Indoor Sports Court, Performing Arts Theatre, food, wood and metal technologies, plus trade training facilities. The first floor contains open learning communities, specialist art, science and music facilities and student hub. While the second floor includes learning communities and a mezzanine character to link the learning areas to the first floor, plus flexible technology labs. Feature landscaping areas of vegetable/herb gardens are for the hospitality students to use.
Contact Bennett today.
Choosing Bennett for your project places it in the skilled hands of our experienced management team backed by decades of retained industry knowledge.