Lismore Regional
Art Gallery
Overview
Catering to the needs
of the community
The Lismore Regional Art Gallery was designed specifically to cater for the needs of various sectors of the community.
The build includes a commercial kitchen together with various meeting rooms, offices, reception areas, activity rooms and toilet amenities.
Client
Lismore City Council
Address
11 Rural St, Lismore NSW 2480
Sector/s
Awards
An award
winning project
This project received a Master Builder Australia Excellence in Construction award for Best Commercial Renovation.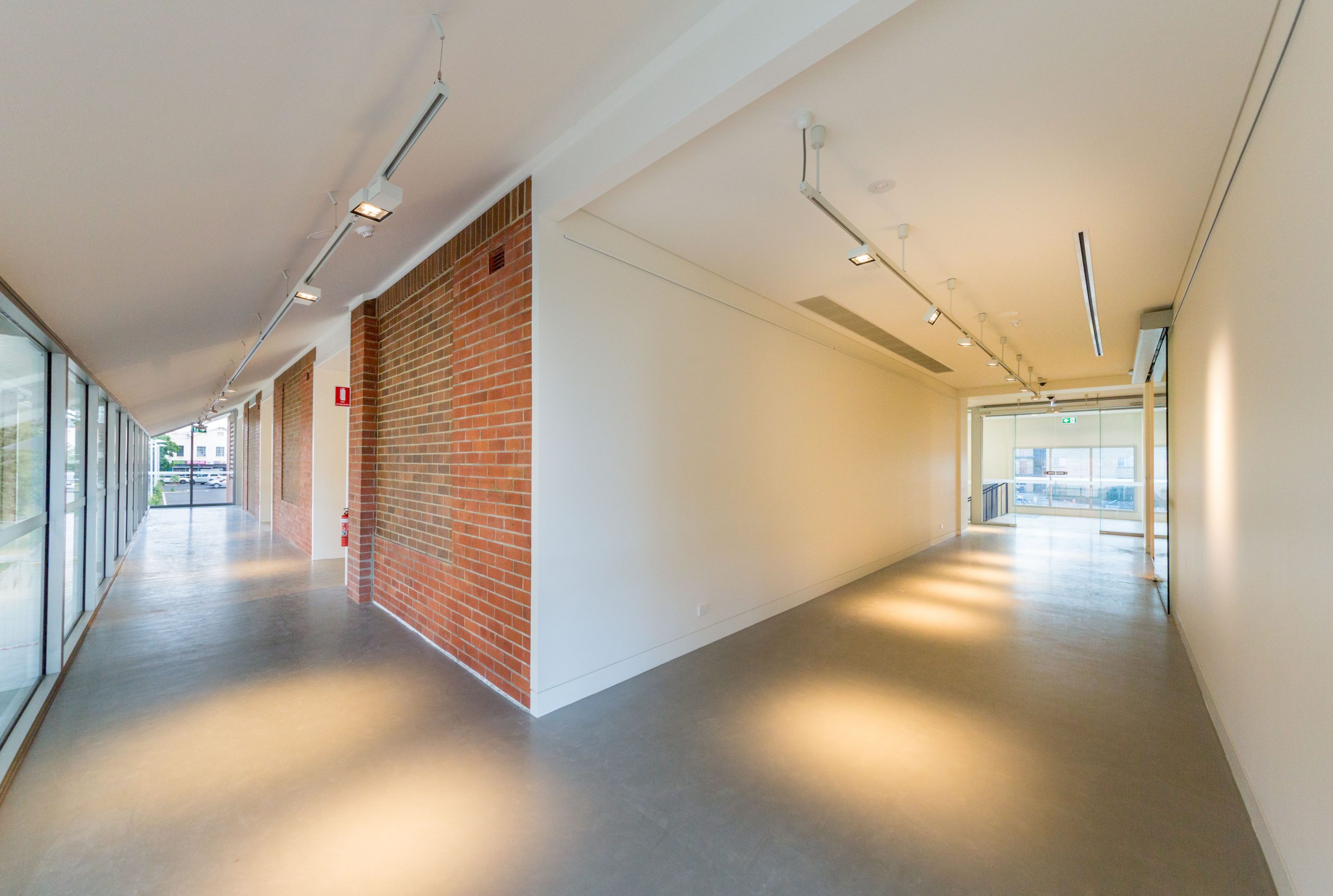 Highlights
Unique
design
The building is a unique design incorporating the use of natural light and includes energy saving elements such as recycled carpets and the provision of water tanks. Mechanical ventilation has been limited due to the design of the building capturing summer breezes.
The complex is divided into 3 sections to allow use by various tenants.
Internal walls consist of polished block work, plasterbaord, glazed aluminium panels and acoustic ceilings. External walls are polished block work, coloured metal cladding and alucobond panels.
Accessibility for the disabled is maintained throghout the building and external landscaped areas. The building exterior is complemented by a large covered porte-cochere on massive support columns with more than adequate parking provided.
Contact Bennett today.
Choosing Bennett for your project places it in the skilled hands of our experienced management team backed by decades of retained industry knowledge.