Overview
Four storey
development
The four storey development consists of a public lift/lobby at each end of the Building complete with welcoming Fire stair egress. The ground floor undercover and secure car park is home to 50 car and motorcycle spaces with end of trip facilities in the form of bike racks also strategically placed. The western end is fronted by an open plan cafe/ restaurant with a street servery connecting the undercover public space.
Client
214 Lismore Pty Ltd
Address
214 Molesworth Street, Lismore NSW 2480
Sector/s
Awards
A multi-award
winning project
This project received a Master Builder Australia Excellence in Construction award for Best Project Office Buildings $5 million – $10 million & Merit Award Best Glazing – Commercial Office Buildings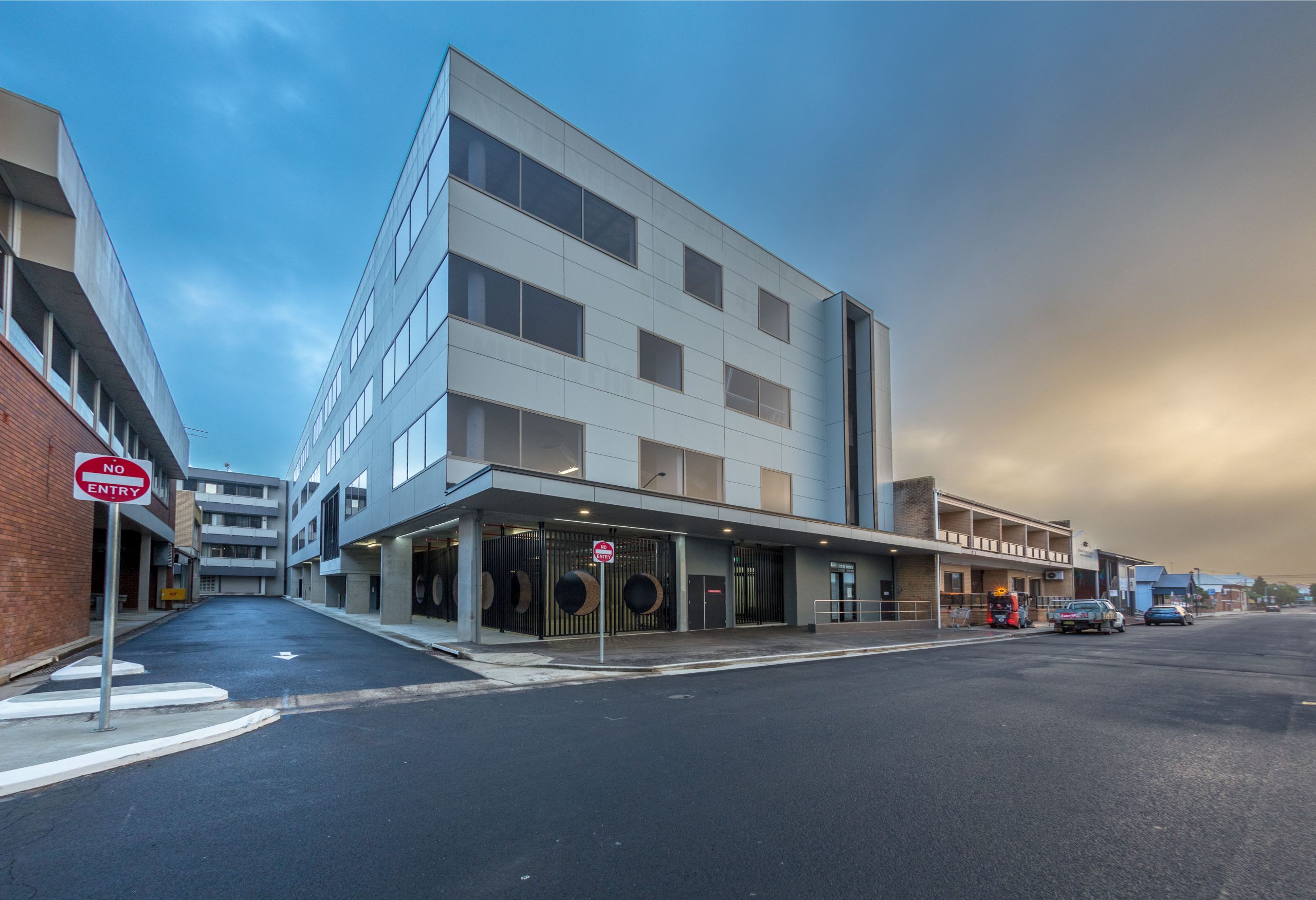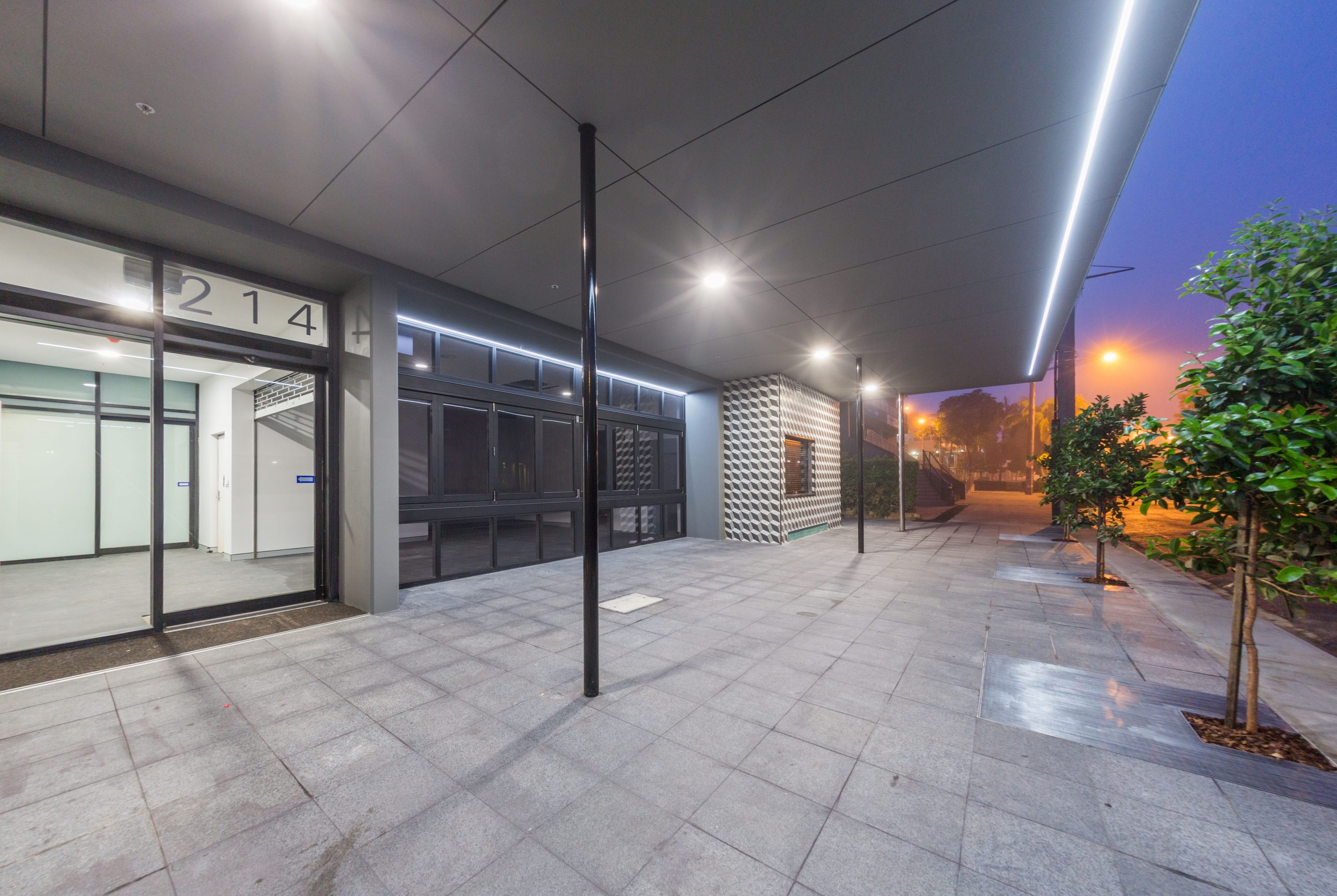 Highlights
Ahead of program
build
Early construction ground works, were met with the challenges of combining heavy rainfall periods with highly reactive foundations. On numerous occasions concrete pours were cancelled, footing cages removed, footings cleaned out due to rain deluges.
After 2 months of delayed program the construction team gained traction and in the end completed the structure 6 weeks ahead of program. Quite remarkable considering the testing opening period.
Map
Contact Bennett today.
Choosing Bennett for your project places it in the skilled hands of our experienced management team backed by decades of retained industry knowledge.